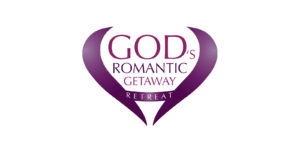 God's Romantic Getaway
Intimate Seclusion Retreats
Being Intimate with God is the most beautiful thing we will ever experience in our relationship with Him.
My desire and vision is to bring a greater awareness to the world of what it truly means to be intimate with a supernatural God whose ways, thoughts, presence, and encounters surpass anything we could think or imagine. Until you have sat in God's presence and heard Him speak and converse with you as clear as crystal, until you practice allowing yourself to be still enough to surrender completely to His supernatural presence, until like Jesus we start taking time out and frequent retiring to solitary places to be alone with God and Him the priority and not a in your life, I believe as God's children we are missing out on the meaning of true intimacy with God.
GRG Retreats are specifically centered on intimacy with God. They focus on coming away from the busy life we lead to a place of rest to spend time alone with God in a quiet, deluxe peaceful environment. Our time is taken up with so many things in life, that unless first exercised in a solitary place, the practice of being still and shutting out the noise of the world while residing in it becomes virtually impossible.
The foundation is structured on following in the footsteps of Jesus, who frequently retired to solitary places to be alone with God. We invite you to come away from the demands and distractions of life to a place of rest to be still, pampered, renewed and filled as you relax and recline in the supernatural presence of your Heavenly Father while He attends to your every need. This is a time of one-to-one intimacy between you and God, a time to rest, listen and hear from God, with no restrictions on your time.
Birthed from the author's personal testimony as shared in her book, the Retreats are transforming the lives of many who attend, adding much-needed intimacy, strength, and passion for their personal Christian walk. walk. For many, the retreats have fine-tuned the sound of God's voice, as well as enabling them to develop listening skills in the spirit realm and valuable quiet time in their everyday lives to the point that some have become frequent retreaters.
In the words of the psalmist, "He leads me besides, still waters, He restores my soul." GRG Retreats strip away the traditions and distractions that have taken up residence in our lives, causing us to surrender mind, body, and soul to our first love.
The Retreats are open to married couples, single men and women, young and old
Retreat Reviews
"GRG provoked me in a good way to pursue God more than I did before. It became an addiction to rise early in the morning and or in the cool of the day and it's now become as natural as breathing, such has been the impact of GRG on my life. It's absolutely amazing."
Lesley Edwards, London, U.K.
"The retreat served its purpose based on the title, 'God's Romantic Getaway.' Honestly, I cannot describe how I feel, but I know I have been restored to my first love, Abba Father."
Daniel, London, UK
The Retreats have changed, transformed and strengthened my daily walk with Father. For me, it has been life changing
Paulette, London, UK